It's hard to tell if there are more squash or people at the National Heirloom Exposition. Every September, thousands of  gardeners, farmers, seed collectors, and plant people travel to Santa Rosa, CA to celebrate heirloom and organic plants, learn from the experts, and take photos of "Squash Mountain." (see image above.)
Last year was my third visit and the best yet. For three days, from 11:00 am to 8:00 pm, I attended classes, including The Permaculture City, The Wild Wisdom of Weeds, and Teaming With Microbes. I met amazing people who love plants and the planet, ate delicious organic food from local vendors, and wished once again that I could spend all of my time gardening!
We came home with some unusual seeds (with a super high germination rate) from Kitazawa Seed Co, locally harvested seaweed from Ocean Harvest, about thirty squash, including a stunning Seminole Squash, and a head full of valuable information.
Called the "World's Pure Food Fair", the Heirloom Expo 2016 promises to be another wonderful event.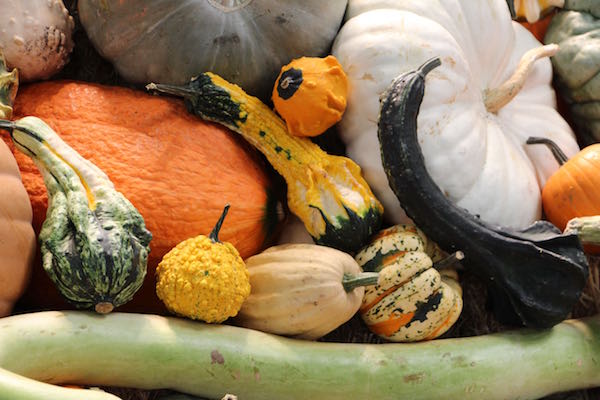 I think there were more squash!