Sign Up/Donate
Thanks so much for listening to my podcasts, reading my articles, and watching our films. I love educating about the natural world and hope that my work inspires you. If you'd like to support this labor of love, there are many ways to do so. Your monetary support ensures that I can devote more time to Sustainable World!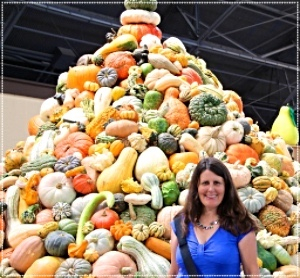 Here are some ways to support Sustainable World Radio:
Sustainable World is now available as an  iPhone/iPad App and Android App. You can purchase apps on  iTunes and Amazon. This is a wonderful and low cost way to support the show.Here are some free and easy ways to support Sustainable World Radio and The Plant Report Podcast:
Share our podcasts and videos with your family and friends. You can find episodes here, on iTunes, Sticher, and Spotify.
Give us a good review on iTunes, Stitcher, YouTube, and Amazon. The more favorable reviews I get, the more people will hear about my work- that means more people listening, watching, and learning about solutions!
Like our FaceBook Page.
Thanks so much for your inspiring emails and Facebook messages:
"I just want to say thank you. I have been passionate about Permaculture for twenty years and finding Sustainable World Radio is like finding treasure." – Jo
"I just love Sustainable World Radio as it gets real action people who are on the ground doing real work as opposed to talkers who emit more Carbon than they put in the ground and Jill is the best interviewer going around. It's a great conversation and right on top of the game. Nothing else like it… syndication please!"- Darren Doherty
"Listening to your podcasts has opened my mind and enriched my life tremendously. It's almost like a door has been opened to a world I didn't know existed: books are one thing, but hearing the words of truly inspired and talented people speak with you (with a natural, gentle flow) is something else. It brings a great sense of realness, appreciation and hope. Hooray to you and all your guests!" – Lana
"I downloaded your SWR app on my iPhone and really value the podcasts I've been hearing. My wife and I are using the permaculture model in our home garden, and we're REALLY excited about doing this!!!" – Forrest
"I started listening to your podcast in the summer of 2012 when I was volunteering for an NGO which runs and donates school gardens in the Central Highlands of Guatemala. Your podcast was my "summer school" and my "assigned reading" was Sep Holz's latest book… I'd like to thank you for proving me with a one stop shop for resources and knowledge! Please enjoy the photo of my edible garden from 2013."- Molly