Earth Care: How Connecting to Nature Can Change Your Life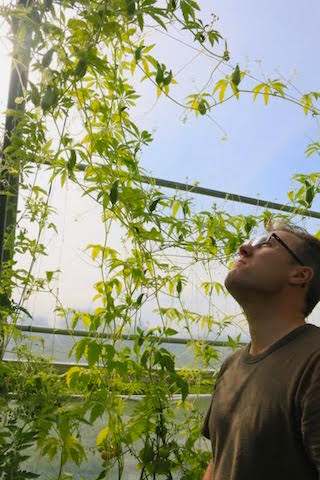 Episode 140: Before 2006, Andrew McMillion wasn't thinking too much about plants, soil health, or ecology. He was living the American Dream, spending a lot of money, and commuting to work at his job for a large corporation. The only catch? He felt miserable. After taking a test to see how high his carbon footprint was, Andrew committed to make a change. Now residing in Ornes, Norway, Andrew lives on a small ecological farm where he focuses on earth care, people care, and increasing and protecting plant biodiversity.
In this thoughtful and inspiring interview, Andrew shares his journey from knowing nothing about plants (in 2013) to growing over 200 varieties of vegetables, trees, and herbs. We talk about some of his favorite plants including Tree Collards, Shetland Kale, Habblizia or Caucasus Spinach, Syrian Homs Squash, Lambsquarters, Ashitaba, Udo, and Achocha (Bolivian Cucumber). Andrew shares his experience of the positive effect of building relationships to individual plants and the many cycles of life in which we are embedded and how changing his focus from matter and production to connections and life quality has been pivotal for the thriving of the web of life on his farm.
Andrew also shares his experiences from the Norwegian Seed Savers, the Green Party and the Refugee Greenspace Initiative, the new nonprofit Andrew co-founded, which sets up kitchen gardens at refugee centers. For more information and to contact Andrew, visit: RefugeeGreenSpace.org
Podcast: Play in new window | Download (Duration: 58:14 — 40.0MB) | Embed